What makes Catego® unique?
Catego® was designed specifically for cats and only cats. It is the only product with the unique combination of these three proven active ingredients: Dinotefuran, Fipronil and Pyriproxyfen.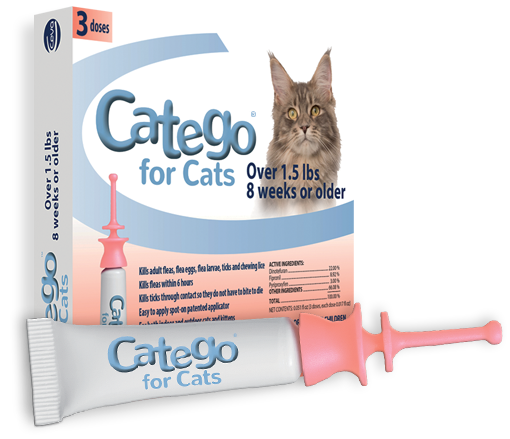 Protect Your Cat from Harmful Parasites with Catego®
Kills fleas, ticks, and chewing lice
Patented applicator makes it easy to apply and minimizes the risk of skin abrasion.
Non-greasy
Quick-drying
Small-volume application
Available in 1-dose, 3-dose and 6-dose packs.
One low-volume formulation.
For all size cats weighing over 1.5 pounds
And over 8 weeks of age
Protection lasts for a full month with just one application.